Guernsey staff choose voluntary redundancy in government scheme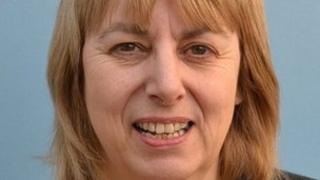 More than 5% of Guernsey States staff have been offered up to £64,000 in voluntary severance cuts.
The programme is part of cost-cutting measures which could save the States about £1.8m-a-year.
The Education Department felt the heaviest losses, with 22 employees leaving - 17 of those being teachers.
Caroline Bowker, teacher and union representative, said: "It is quite a large turnover of teachers, I am absolutely shocked."
Deputy Allister Longlois said the programme would make "savings without reducing services".
Nearly 250 staff applied for the scheme and only 68 were accepted.
Mrs Bowker said: "Many of the teachers will have to be replaced, but the saving will be found by bringing in younger teachers."
Out of the 640 teaching staff, in States maintained schools on the island, "a significant number" applied for the programme but got refused.
"There is no reason why some people were refused and some were accepted," said Mrs Bowker.
Those who have chosen the scheme will be compensated with five weeks' basic pay for each completed year of service, up to a maximum of one hundred weeks' pay - averaging at £64,000 per person.