Alderney floods attract ducks to prolong visit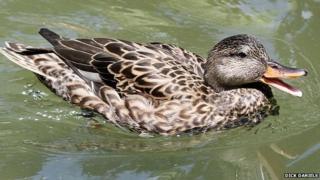 Recent flooding and mild temperatures have encouraged ducks to make extended stays on Alderney.
The new residents - a pair of Gadwell ducks and two Northern Shovelers - are enjoying the overflow at Longis nature reserve.
The species normally only visit for a day, but the group have remained at the location for more than a month.
Roland Gauvain, from Alderney Wildlife Trust, said it "is indicative of environmental change".