Island's skies on stargazing show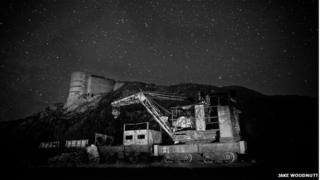 The clear skies of Alderney will feature on BBC Two's Stargazing LIVE.
The programme, airing from 7-9 January, documents the journey of an eight-strong crew as it navigates from Weymouth using only the stars.
Presenter Mark Thompson led a chartered catamaran on the successful 60-mile trip to Alderney in November.
Alderney astronomer Michael Maunder said: "Alderney skies are perfect for stargazing, as demonstrated by the successful sailing mission."
It is hoped that the show will help Alderney to achieve its bid to secure dark sky status.