Guernsey minister admits 'inaccurate' screening budget statement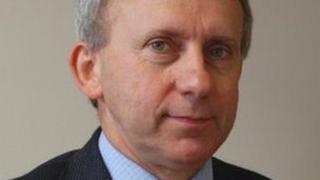 Guernsey's health minister has said accounting difficulties led to him making a false statement to the government over a health budget.
At the December States meeting, Deputy Mark Dorey said all of the budget for bowel cancer screening had been spent.
In an email to all deputies, he has now said there were "significant underspends" in both 2012 and 2013.
The health minister was pressured to reveal the figures over concerns not enough people were being screened.
Deputy Mike Hadley, a former member of the Health and Social Services Department, claimed the unspent budget was being used to achieve the department's savings targets.
However, in his email Deputy Dorey said the budget for the service was spread across a number of areas of the department and so "regrettably the information I gave in good faith appears to be inaccurate".
He said working out the "precise costs" would not be possible until early in the new year.
He added that he apologised for the delay and would "correct the regrettable error" by presenting the accurate figures at the January States meeting.