Guernsey landline phone calls costs to rise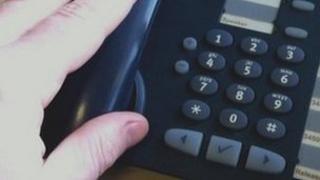 The cost of landline phone calls in Guernsey is set to rise next year.
Current price controls for fixed line calls in Guernsey and Jersey run out at the end of the year.
The Channel Islands Competition and Regulatory Authorities have proposed that phone firm Sure increases its prices by 2.7%, in line with the Retail Price Index (RPI).
The rise is about a third higher than Sure originally asked for. Line rental, currently £9.99, is not to change.
In Jersey, fixed line call costs are expected to go up by 1.2%, in line with RPI there.