Guernsey Beau Sejour creche 'to break even'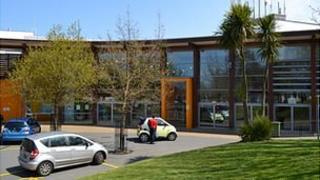 The creche at Guernsey's Beau Sejour leisure centre will remain open after it was threatened with closure earlier this year.
Annual losses of about £30,000 were behind the Culture and Leisure Department's move to close the creche.
However, after a campaign by parents a trial based on advance bookings started in August.
The department said due to the success of this trial the creche would continue for the "foreseeable future".
Deputy Paul Le Pelley, a member of Culture and Leisure and the working party, said while the trial had improved the creche's finances there was likely to be a "small financial deficit in 2014" due to the performance across the whole year.
He said the department had agreed to keep the creche open as long as "the current numbers are maintained as a minimum".
Figures for November show the service was used by 23 children.
Jane Lavin, a parent and member of the creche working party, said: "This is a valuable, front-line service for parents of children aged from six weeks up to five years.
"After just three months the facility is almost producing a projected annual break even figure whilst maintaining an excellent service level."
She said as the parents using the creche were also using the centre it would also generate money for the loss-making facility.