Alderney's 24-hour ambulance cover 'uncertain'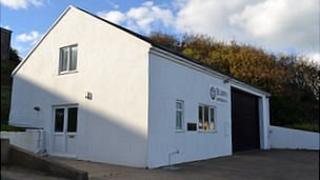 Alderney's Chief Ambulance Officer has warned a cash injection is needed to avoid losing its 24-hour service.
Mel Walden has asked for an additional £50,000 from the States to fund three full-time positions.
She said a solution was needed quickly, as the loss of just one volunteer could bring an end to round the clock cover.
Robert McDowall, the chairman of the States of Alderney's Finance Committee, said more clarity was needed on how the money would be spent.
Currently the ambulance service is run entirely by volunteers and funded by £42,000 subscriptions paid by islanders and donations.
It is also supported by the Guernsey service, which sends over staff when there is a shortage and its control room takes the 999 calls and pages the volunteers to respond to emergencies.
Ms Walden said: "Our volunteers are dedicated to the service and the island and can only be dedicated due to their employers being able to release them from work.
"Is it fair to expect the employers of the island to contribute so heavily to the operation of the service?"
Mr McDowall acknowledged there was doubt over the long-term viability of a purely voluntary service.