Challenging UK on VAT relief 'a mistake', says Guernsey minister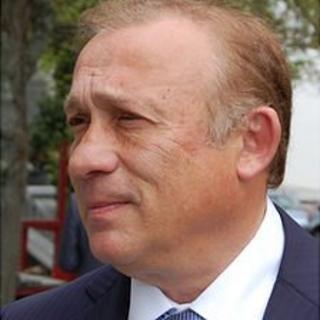 It was a mistake to challenge the UK's decision to end tax relief for the Channel Islands, according to a Guernsey minister.
Low Value Consignment Relief (LVCR), which allowed goods under £15 to be sold from the islands to UK consumers without VAT, was ended on 1 April 2012.
Kevin Stewart, Commerce and Employment Minister, said the court case had damaged relations with the UK.
He said this had made it more difficult to negotiate a new deal on VAT.
HM Revenue and Customs decided to end LVCR after large mail order companies had moved to the islands to make use of the tax relief, which still applies to all European Union countries.
Since it ended, the majority of these companies have moved their warehouses out of the islands, leading to a loss of about 1,000 jobs and big falls in the levels of post and freight coming in and out of the islands.
'Difficult position'
A number of smaller businesses have also blamed the end of the tax relief for them shedding jobs and downsizing.
The islands' legal challenge failed and HM Revenue and Customs was awarded costs, which meant Guernsey and Jersey each paying £70,000 plus their own legal fees.
Mr Stewart is leading a move to try to reach a deal between island-based flower and herb growers and the UK government so they can get "the same benefit that every other grower in the European Union gets".
He will be leading representatives of the industry to Westminster later this month to make their case to MPs about why the measure should be reinstated for certain "home-grown" items.
Mr Stewart said the legal challenge "certainly hasn't helped" the negotiations.
He said: "We did take the UK Government to court and that is a very difficult position to then get back to being chums again on this issue."