Guernsey petitioners plead to save St Andrew's Primary School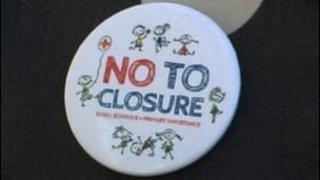 Almost 4,500 people have signed a petition calling for a Guernsey school to be saved from closure.
The closure of both St Andrew's Primary and St Sampson's Infants is due to debated by the States this week.
The petition calling for St Andrew's Primary to be saved was handed to politicians on the steps of the Royal Court earlier.
Nick Jenkins, treasurer of St Andrew's parent teacher association, said "we've done everything we could".