Alderney looks to set up anti-money laundering centre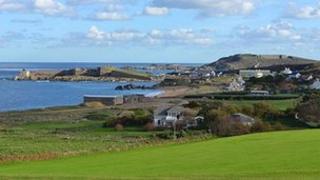 An anti-money laundering "centre of excellence" could be set up in Alderney next year, if plans come to fruition.
Neil Harvey, a member of the Policy and Finance Committee, said accountant PwC was carrying out a feasibility study at its own expense.
He told States members the office would have a similar set up to the Alderney Gambling Control Commission.
Mr Harvey said it could create new jobs in the island but warned there were "many technical and legal issues ".
The new office would provide compliance services for financial institutions and other firms dealing with wealthy clients, such as estate agents.
The plan should see a pilot office open during 2014.
Rates reduction
Nick Vermeulen, from the Channel Islands office of PwC, said if the centre went ahead, he expected it to help boost Alderney's population.
Creating new jobs has been identified by the States of Alderney as a high priority in order to halt a decline in numbers.
The population has fallen by nearly 400 to 1,903 in the last 12 years according to a census carried out early this year.
In a separate item during Wednesday night's October States meeting, members moved to protect existing jobs by reducing taxes on commercial property.
They unanimously approved the 2014 budget proposal to lower the business rate by 10% from the current charge of £1.37 per square metre to £1.23.
The change will take effect from January.
Domestic rates will stay at £1.13 sq m and charities will still be exempt.