Guernsey roads to see speed limit drop after death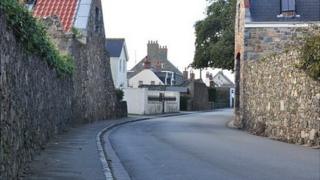 Changes to speed limits near a Guernsey school are to be introduced after the death of a seven-year-old girl.
Mai-Lea Falla, a pupil at Vale Junior School, died after she was hit in Summerfield Road in November 2012.
The changes, including a speed limit drop from 35mph to 25mph and traffic calming measures, are being introduced in a bid to improve road safety.
The 12-month trial will apply to Route des Coutures, Summerfield Road, North Quay and some connecting roads.
The changes are due to come into force early next year.
Guernsey Police Traffic Sgt John Tostevin said: "Travelling at lower speeds, drivers can be more aware of their surrounding and if the cars are travelling slower then the young children in the area also have more chance of seeing them."
He said following the most recent road death a review was carried out and recommendations made to the Environment Department with these changes being the result.
About 70 more pupils could attend the Vale Primary School under plans to close St Sampson's Infants School and merge the two.
Deputy Environment Minister Tony Spruce said this possibility had not been considered under the plans and if the merger went ahead further work would have to be carried out.