Guernsey Vale Primary School expansion under threat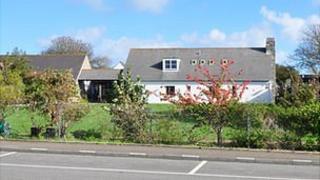 The building of two new classrooms at Vale Primary School will be scrapped if a move to shut two schools is rejected.
The Education Department has asked for planning permission to remodel the entrance and create extra toilets, a meeting room and classrooms.
The revamp will only happen if St Andrew's Primary and St Sampson's Infants School close, director of education Alan Brown said.
If St Sampson's closes then about 70 extra pupils would join Vale Primary.
Mr Brown said expansion needed to be considered now.
He said with the planning application process, going out to tender, approving a contractor and the work itself, the plans needed to be submitted now to ensure the work could be completed in time for the next school year.
Up to £450,000 has been budgeted for the work, while the department expects the school closures and merger to save £800,000 a year.
Due to the age of the building, which is more than 100 years old, it is expected the work may involve the removal of some asbestos.
Mr Brown said if this was needed it would present no risk to students.