Last red deer in Guernsey dies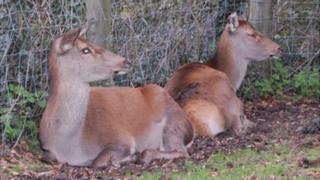 The last red deer from a herd that was once 100-strong has died.
The only deer in Guernsey were originally imported to be bred for venison, but instead became a local attraction.
Sue Vidamour, from the charity Animal Aid, cared for the deer and described it as "sad news" which some people had called "the end of an era".
She said the last deer had lived to about 20 years, which was more than the species' average of 12 to 15 years.
Ms Vidamour said the deer had been especially popular with children in the run up to Christmas.
She said there were no plans to bring over more deer as Deer Farm, the charity's base, was up for sale.