States of Guernsey to debate pension reform in February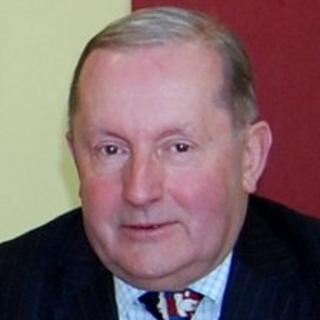 The States of Guernsey will debate reforms to its employees' pensions in February after the island's Policy Council agreed to push ahead.
Union leaders have questioned how the States will force the necessary changes to contracts without their agreement.
Deputy Allister Langlois, the council's representative on pensions, said the proposals being debated had come out of compromises between "both sides".
The reforms would increase the pension age from 60 to 65 for most workers.
Emergency services staff would see their pension age rise from 55 to 60.
'Hands off'
Contribution rates for members would also increase from 6.5% to 8%.
The proposals were drawn up by a joint working group of the Pensions Consultative Committee and were published in December.
Deputy Langlois and Ed Freestone, the chairman of the Association of States Employee Organisations, jointly presented them, along with independent chairman Rodney Benjamin.
However, while Deputy Langlois has characterised their negotiations as those between employers and employees, Bob Lanning of Unite has claimed his members have not been properly consulted.
He said he had come away from a meeting of about 200 members on Monday night "with the clear message, 'hands off our pensions'".
The pension scheme had been used, he argued, to entice staff to work for the States and was not voluntary.
'Remarkably unhelpful'
If the States were to attempt to push through the reforms, he said his union would resist.
"At the very least, we'd be looking at a legal challenge," he said.
Deputy Langlois said the present situation was unaffordable and talk of a legal challenge was "remarkably unhelpful".
Unions had already requested changes during negotiations, over which compromises had been reached, he said.
Caroline Bowker, the secretary of the Guernsey branch of teaching union NASUWT, said she had "yet to be convinced of the need for such significant and far-reaching changes".
The States' accounts for 2012, published in August, showed the pension scheme's liabilities had increased from £381m to £503m over a 12-month period.
The proposals concern the pension scheme of the island's 5,000 States employees and will not affect arrangements for the old age pension.