Guernsey taxes on alcohol, tobacco and fuel to rise in budget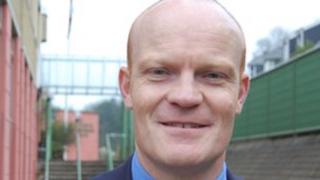 The cost of alcohol, tobacco and fuel will go up immediately as the treasury minister plans a duty rise in the budget.
The increases will add 21p to a packet of 20 cigarettes, 40p to a typical bottle of spirits and 2.3p to a litre of petrol.
Deputy Gavin St Pier is presenting the budget to the States.
He said no significant changes would be made to personal tax, as a review of the tax system was already under way.
The income tax allowance is to rise by less than inflation, meaning an increase of £11.20 a year in income tax per wage earner, relative to the Retail Prices Index.
The increases were based on a figure of 2.1%, which is the rate of increase already announced for social security benefits.
This is below the inflation figure for June, which was 2.7%.
Deputy St Pier said the anticipated rate of inflation for 2014 was 3.3% but he expected revenue to recover from a disappointing 2013.
Income tax allowance is to rise by £200 to £9,675 for a single person and to £19,350 for a married person.
Disappointing revenue
However, measures have been announced to help first-time buyers.
The minister said reductions in document duty were intended to revive a sluggish housing market.
As well as a permanent increase in the value of the bands determining the rate of duty to be paid, there will also be a temporary reduction of the rates paid on the lower bands.
This means that a house bought for between £250,000 and £400,000 will attract document duty of 2% until 31 October 2014, instead of the previous rate of 3%. After that time it will increase to 2.5%.
A property below £250,000 will be subject to a 1% duty until 31 October 2014, before the rate rises to 2%. Previously it was 2.5% (or 2% if below £150,000).
Deputy St Pier said the overall budget deficit is now expected to be £27m, which is £10m more than originally predicted.
The deficit for 2014 is currently expected to be £14m.
The States will debate the budget at its meeting on 29 October, however the increases to import duties took effect immediately on publication of the budget report.
The States will need to approve the changes to document duty but Treasury and Resources has promised to refund house buyers whose transactions go through before the changes take effect.