Guernsey developer can build 16 flats at La Coupee Lane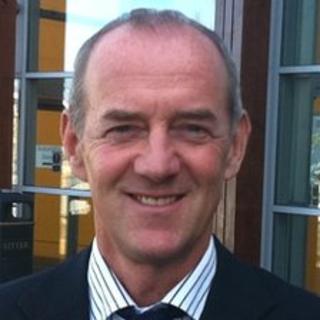 A developer has been given permission to build 16 new flats in St Peter Port in Guernsey .
Jeremy Rihoy had already obtained approval for 10 flats at the La Coupee Lane site at Guernsey's first open planning meeting in March 2011.
A further plan for 17 properties was rejected by the Environment board in April, against planners' advice.
However, two deputies decided the latest application had adequately dealt with their concerns.
At the April meeting, Deputy Barry Brehaut spoke of "shoehorning" properties into a small space and complained the roofline did not slope down towards the east at the same rate as the street.
Deputy Yvonne Burford accused the developer of trying to "squeeze every last drop out of the site".
But when considering the latest application at another open planning meeting earlier, both deputies voted to approve the project.
Permission was therefore granted by three votes to one, with Deputy Barry Paint the only board member to maintain his objections.
The new plans reduced the number of flats by one, lowered the height of the easternmost roof and promised to retain the facade of one of two properties which are to be demolished.
'Long and tortuous'
The Environment Department had received four letters of objection from neighbours.
One of these was from an immediate neighbour, who lives in a listed building which will lose light from a gable window.
Following the decision, Mr Rihoy - who has submitted 11 planning applications relating to the site since 2001 - said: "It's been a long and tortuous process."
"It's a useless piece of derelict land in the middle of St Peter Port and now we've got an opportunity to do something really positive with it," he said.
Mr Rihoy said there was already sufficient office space in Guernsey and the States were unable to fund major building projects, meaning private sector housing had become all the more important to the island's construction industry.
Guernsey's most recent Housing Needs Survey identified a net housing requirement of 2,253 households between 2011 and 2016.