Award for Guernsey-born Lt Col Colin Vaudin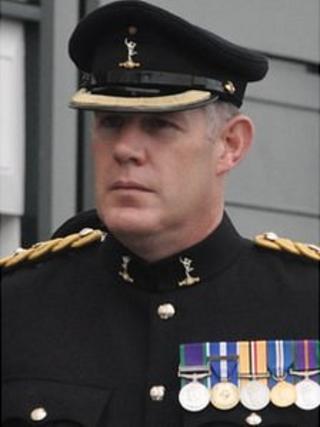 The Guernsey commander of a British Army regiment has been recognised for his service in Afghanistan.
A total of 117 members of the armed forces were recognised in the latest Operational Honours and Awards List.
Lt Col Colin Vaudin commanded Two Signal Regiment during a six-month tour of duty in Helmand Province and Kabul.
He has been awarded the British military award the Queen's Commendation for Valuable Service (QCVS).
Col Vaudin, who has recently returned to the island having retired from the Army, said: "I'm surprised, delighted and honoured to have been selected for an award."
He said he was "even more thrilled" that several soldiers from his regiment, which was made up of 500 troops, including Gurkhas, had also received awards.
On their homecoming in May, Two Signal Regiment was greeted by thousands of people lining the streets of York, just days after soldier Lee Rigby was murdered in the street near Woolwich barracks.
At the time, Col Vaudin was quoted as describing the show of support from the community as a "testament to the character of the British people".