Campaigns begin to save two Guernsey schools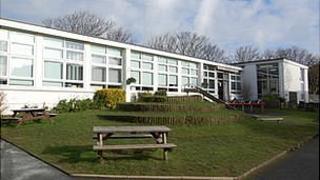 Campaigns have begun to save two Guernsey schools from closure.
The Education Department has revealed plans to close both St Andrew's Primary and St Sampson's Infants School.
If the States agrees, St Sampson's will shut in 2014 and St Andrew's in 2015. It has been estimated the closures could save more than £800,000 a year.
Members of the schools' parent-teachers' associations (PTAs) said they would be holding emergency meetings in the week to discuss the proposals.
'Community focus'
St Sampson's is the island's last remaining stand‐alone infant school.
Students there will be merged in to classes at Vale Primary School if it is closed.
Education bosses said St Andrew's Primary School should close as the building requires "considerable maintenance in the near future" and the site "gives limited opportunities for future development".
Charles Swainston, from St Andrew's PTA, said members were "already very much galvanised into saving our school".
He said: "It's about the quality of the education and how it gives the community a sense of focus.
"We won't accept the decision lightly."
Education Minister Robert Sillars said the proposed closures were "not just about money" but also about creating primary schools which would help to improve standards.