Guernsey airline Aurigny appoints Mark Darby as permanent CEO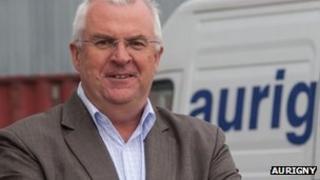 Government-owned airline Aurigny has made its interim CEO permanent, the Guernsey company reports.
Mark Darby has been in the role since April and was a non-executive director of the Aurigny group.
He has 30 years experience in the industry and worked for Freddie Laker as an aircraft engineer as CEO of regional airlines in the Caribbean.
Mr Darby takes over as Aurigny becomes the sole operator on the Gatwick route as Flybe pulls out in 2014.
Aurigny chairman Jon Moulton said it was an important time for Aurigny, and Mr Darby would continue to work with the Guernsey government on securing routes.
He said: "He has worked closely with the States in formulating a plan to protect the island's links to London Gatwick following the withdrawal of Flybe in March next year.
"We are pleased that he will now be able to see his work come to fruition with the delivery of our new Embraer 195 in June next year."