Guernsey school halls out of hours use discouraged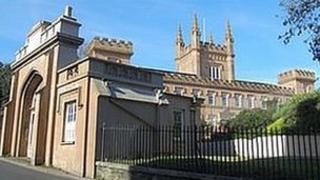 Community groups are being discouraged from using Guernsey school facilities out of hours because education chiefs say they are making too much of a loss.
The Education Department said fees paid by the groups often did not cover staff and other costs.
It said it supports community use but had to ensure assets were well used.
However, the principals of two independent schools said letting out facilities to community groups provided a "valuable source of income".
The principal of independent school Blanchelande College, Andrew Warren, said allowing external groups to use school buildings provided an important income.
He said: "Most days of the week we have at least one activity outside school and at weekends as well. We do benefit from it as we have a set rate of charges and it is a very welcome and significant addition to our finances."
'Utilise assets'
Shaun Winterflood, who runs a theatre group in Guernsey, said he had paid £12,000 a year to hire Amherst Infants School's hall but that officials asked him to stop.
He said he found a new location but the Education Department was now losing out on money.
An Education Department spokesman said they were updating the hire policy and that included finding the most cost effective way of letting out school facilities.
He said: "In some cases we have identified instances where it would be more cost-effective to consolidate use on certain core sites, rather than incur additional staffing and building costs across a larger number.
"Whilst the department wishes to encourage and support community use it is also obliged to ensure it utilises its assets, in property, staff and financial terms, in a cost-effective manner."
The principal of the independent Elizabeth College, George Hartley, said the school made some money but renting of facilities and space was more of an obligation to the community.
He said: "We rent out a lot of our facilities across the school, some for a cost and some we are happy to give up for free, particularly for charitable activities.
"It is part of the community life, given our location we have a duty to put something back into the community and the use of our facilities is one small aspect of that."