Guernsey education minister highlights role of parents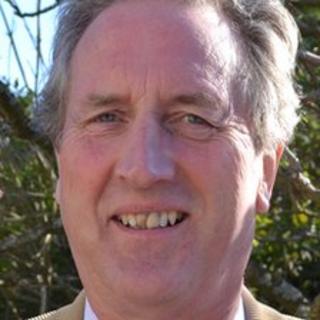 Responsibility for improving exam results lies with parents, pupils and the community, as well as schools, Guernsey's Education minister says.
Deputy Robert Sillars announced a departmental investigation on 22 August, when GCSE results showed a drop in performance from the previous year.
Earlier, he told BBC Guernsey it was too early to identify the reasons.
He said improvement would require "a triangle - a partnership between the school, the student and the parent".
'Want the facts'
Deputy Sillars said: "The vast majority of parents care but there are... parents who seem to think that you put your child into school and they get educated and you walk away from that responsibility."
He said education was "the job of the parent and the school - and the community".
The minister also suggested a national change in marking policy may have affected the results achieved by island pupils, 59.3% of whom got grades between A* and C in five subjects including English and maths - down from 65.6% the previous year.
"One of the head teachers said that... if you'd taken English GCSE two or three years ago, you would have got a B and if you had the same result this time, you would have got a D," he said. "There are all sorts of potential reasons and theories but I want to know what the facts are."
The biggest fall was seen at La Mare de Carteret High School, where 23.4% of pupils achieved five A* to C grades including English and maths, whereas the rate had been 42% in 2012.
'Overwhelmed by feedback'
Bridget Aegerter, the mother of a primary school pupil in La Mare de Carteret's catchment area, welcomed the minister's promise to investigate further.
She set up a group on Facebook which has attracted 240 members, many of whom have expressed concern about the school's performance.
"I've been overwhelmed with feedback," she said.
"One of the things that's coming through loud and clear - and repeatedly - is the problem of disruptive behaviour," she said.
She said many parents believed teachers simply did not have the power to deal effectively with disruptive pupils.
Deputy Sillars said his department was working on the problem.
"Up to now, the child who's been naughty, bad - whatever - has been given up to a 20 day exclusion and they just go home and nothing happens to them, so they're getting even worse," he said.
"It all goes to attendance and again the parents have a responsibility to get their children to school."
Deputy Sillars said he and his board were "not remotely happy" with the current situation but were working hard with schools to see improvements.
Deputy Sillars took over as education minister after the resignation of then deputy Carol Steere, following disappointing GCSE results at La Mare de Carteret.