Guernsey Sea Cadets unit may have to disband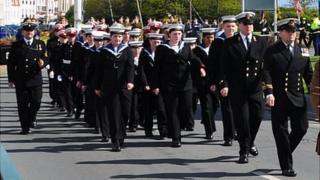 The lack of a permanent base could force Guernsey's Sea Cadets unit to disband.
In 2011, TS Sarnia had to leave its base at the former Boys' Grammar School in Brock Road for it to be redeveloped.
The unit has been at a temporary location in Admiral Park, but has to leave this on 21 October.
Commanding Officer Lt Paul Mooney said it was "heartbreaking" to consider as the unit celebrated its 30th anniversary.
He said the ideal location would be "a building where we can parade, a couple of classrooms, an admin office and an outside area to store equipment such as boats, which are currently spread all over the island".