Tanni Grey-Thompson becomes Guernsey Disability Alliance patron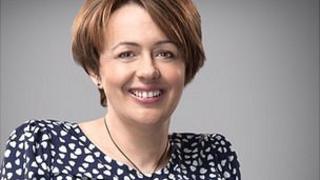 A multi gold medal winning British Paralympian has become the patron of a Guernsey disability campaign group.
Baroness Tanni Grey-Thompson, who has 11 gold medals and won the London Marathon six times, hopes to help shape the island's disability laws.
She visited the island in January and was shocked there were no laws to combat disability discrimination.
Baroness Grey-Thompson said he was honoured by the position and she hoped she could "make a difference".
She said: "What the GDA [Guernsey Disability Alliance] is doing in terms of positive promotion of disabled people is really exciting in terms of bringing in legislation."
Shelaine Green, chairwoman of the alliance, said the announcement, made on Wednesday evening, coincided with the group's fifth birthday and provided a huge boost for members.
Baroness Grey-Thompson was born with spina bifida and has been a wheelchair user since the age of seven.
She won a total of 16 medals from five Paralympic Games.
States members are due to debate a disability strategy at their November meeting.