Captain Chad Murray chosen as Guernsey harbour master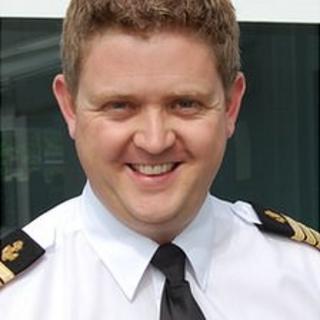 Guernsey's next harbour master will focus on making the island's ports more commercially viable.
Captain Chad Murray will take over the role from Captain Peter Gill who is retiring at the end of 2013 after eight years in the job.
Captain Murray will work alongside Sarah McGreevy, who has been appointed to the new harbour director role.
He said: "We'll be trying to drive the harbours forward and look at them in a more commercially viable way."
Captain Murray has served with the Royal Fleet Auxiliary and is a former Condor Ferries captain with almost 20 years professional maritime experience.
Captain Gill said: "I'm delighted for Captain Murray and hope he gets as much pleasure from the job as I have. I still think it's the best job in the world, but its time to give someone else a chance doing the role."
Guernsey Harbours published its Ports Master Plan earlier this year which sets out the future development of St Peter Port and St Sampson's harbours over 25 years.
The main priorities for the plans include a new deep water berth and better facilities for commercial fishermen.