Guernsey GCSE results disappoint education minister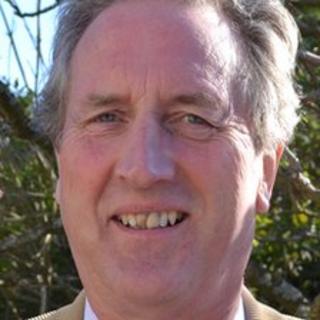 Guernsey's GCSE results have seen a significant fall compared to 2012, prompting an investigation by the island's education department.
The number of students getting a grade between A* and C in five subjects including English and maths was 59.3% - down from 65.6%.
The biggest fall was seen at La Mare de Carteret High School, where the rate fell from 42% to 23.4%.
However, the overall Bailiwick figure was the second best since 2007.
Thorough review
Deputy Robert Sillars, the education minister, said: "The spotlight is likely to be on our High Schools today, as they haven't performed as well as they had predicted.
"This could be for a number of reasons, which we are investigating."
Deputy Sillars said he and his department colleagues were disappointed and would analyse the reasons "on an individual student level, class by class, subject by subject and school by school".
Vicky Godley, the head teacher at La Mare de Carteret, said she was disappointed but "things [were] in place" to ensure future improvements.
This year's equivalent national figure has yet to be published but a fall was seen in England, Wales and Northern Ireland for the second consecutive year.
Deputy Sillars congratulated "all our young people who have worked so hard to achieve these results".
Blanchelande College highlighted the achievement of Isobel Sanders, who got an A* in all 12 of the subjects for which she was entered.
"I did pretty well," she said. "I'm incredibly pleased. I can't believe it.
"Blanchelande means the world to me and they've pushed me to where I am today. I revised all day, every day and my mum had to pull me away from my books."
Two students at Elizabeth College managed the same feat, with one further student gaining 13 A* grades.