Guernsey Airport firefighters awarded 1.5% rise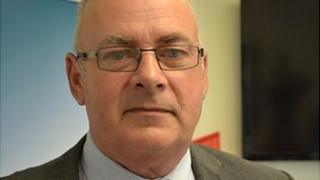 Guernsey Airport firefighters have been awarded a 1.5% pay rise by an industrial tribunal.
Employees had registered a dispute with the States, their employers, in April after being told to expect a pay freeze for the second year running.
They rejected offers of 1% and 2.1% and had asked for a 3% rise in line with the cost of living.
The firefighters said a tribunal was the only option as they had signed a no strike clause.
Bob Lanning, from the Unite union, had asked for a two-year deal up until the end of no strike clause to be agreed, but this was rejected.
Strikes 'not legal'
The firefighters' contracts which specifically stop them from striking - even though strikes are not recognised under Guernsey law - was agreed in a pay deal struck after the fire service withdrew cover and disrupted flights for two days in May 2009. The no strike clause ends in 2015.
Mr Lanning said: "I'm frustrated by the lack of strike legislation.
"The people of Guernsey have got a right to know if any group in this island is to take any form of industrial action, they should have notice of that so they can make alternative arrangements.
"With no legislation in place anyone taking action is in breach of their contract but it has happened and it does happen.
Thirty firefighters are employed at the airport along with the fire chief and three watch commanders.