Guernsey crane upgrade 'not affected' by company closure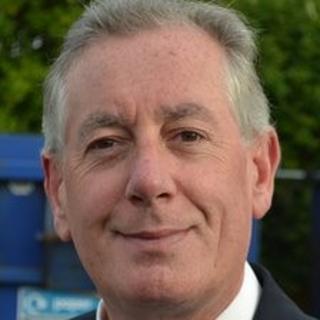 The collapse of shipping company Huelin-Renouf does not affect investment in Guernsey's harbour cranes, the public services minister says.
Deputy Paul Luxon said it was likely another company would come in to offer lift-on lift-off freight services.
Four of the five cranes are being replaced with two larger mobile ones at a cost of £13.8m.
The Channel Island shipping company stopped trading on Tuesday after urgent talks to save it failed.
In a statement on its website, the company said directors had taken the difficult decision to wind up the business after 80 years of trading.
It employs 90 people across in Guernsey, Jersey, Southampton and Cherbourg.
The company operated a lift-on lift-off freight service with containers loaded on and off ships by cranes.
Deputy Luxon said the harbour management considered all options before ordering the cranes.
He added: "There are several parties considering a rescue package, it is just whether any of those parties are able to take an offer to the liquidators.
"The management team are monitoring the situation, it has implications, no company exists with any divine right, companies are formed and shareholders provide capital.
"Huelin-Renouf has found itself in financial distress, all we can do is hope there is a rescue bid or a new operator comes in to cover some of the capacity."