Guernsey States members to debate project priorities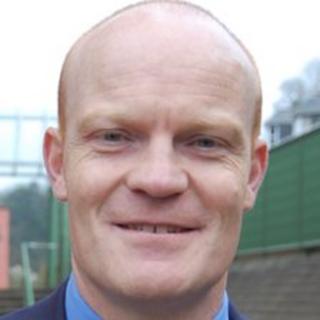 Members of Guernsey's parliament are to be asked to give priority to a list of 10 capital projects.
It follows an assessment process undertaken by Treasury and Resources (T&R) which examined projects submitted by all 10 departments.
T&R will formally recommend £225m of the capital reserve be spent during the three years from 2014.
Deputies will be asked to prioritise replacing the island's sea fisheries vessel and repairing Alderney's runway.
'Value for money'
However, projects such as building a new bus depot, refurbishing the Grammar School and housing the Gallo-Roman wreck Asterix are recommended not to be addressed until after 2017.
Departments submitted their bids to T&R at the end of March.
They were then scored according to whether the proposals took forward government policy and could be "practicably implemented, achieve benefits and represent good value for public money".
A total of 10 projects, totalling £45-55m, were given category A status and will be recommended for funding through the capital reserve.
A further nine projects, totalling an estimated £155-165m, were put in category B. It is anticipated these would be initiated before 2017.
T&R said the 13 projects in category C would probably still remain necessary and might be given higher priority in future.
A further 14 projects were allocated to category D, with the intention that they be funded not from general revenue but through a trading entity or loan arrangement.
Treasury Minister Gavin St Pier admitted the estimated costs of many of the projects were "indicative only" due to "the short timescale in which capital prioritisation bids had to be prepared".
"Many of the proposals were at a very early stage of development and... this made project costing impossible with any degree of accuracy," he said.
States members will debate the report at their meeting on 25 September.