CI Bakery in Jersey and Warry's Bakery in Guernsey close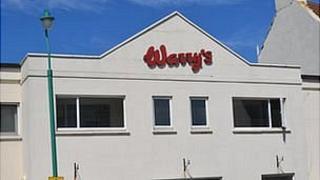 The closure of the two biggest bakeries in the Channel Islands has been blamed on the import of cheap bread from the UK.
Cimandis has announced the closure in the autumn of CI Bakery in Jersey, which employs 44 staff, and Warry's Bakery in Guernsey employing 36 staff.
Tony O'Neill, chief executive of parent company Sandpiper, said they struggled to compete with increasing imports.
Both are due to continue producing bread until they close in the autumn.
Mr O'Neill said: "We have undertaken a series of cost cutting measures over the last few years but we are no longer in a position to strip out any further costs.
"Inevitably price is a prime consideration for consumers - particularly in the current economic climate - and local plant bread production was always at risk from cheap imports.
"The situation has not been helped by the huge increases in bread imports.
"The UK economies of scale and lower production costs have provided local consumers with cheaper bread.
"Unfortunately the cost of that trend has meant the closure of the Channel Islands' long-established bakeries and the islands will now no longer be self-sustainable in this product area."
A spokesman said staff would be offered alternative employment elsewhere in the business.
He said the closure was not expected to affect other areas of its food service, which are run under the Cimandis brand, and includes butchers and the delivery of fresh and frozen produce in both islands.
Both bakeries started in the early 19th Century and were bought by Cimandis in 2008.