Guernsey commission employs ex-treasury chief who left after fraud case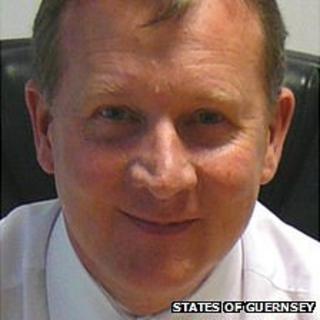 The civil servant who resigned in the wake of a £2.6m fraud case has been appointed as a special advisor to the Guernsey Financial Services Commission.
Dale Holmes resigned as Treasury and Resources Department Chief Officer less than a week after news of the fraud was made public in July 2012.
The money was paid to a third party, who posed as a major States contractor. Almost £300,000 has been recovered.
The commission is responsible for regulating Guernsey's finance industry.
Director general William Mason said: "Dale's experience and network will make him invaluable."
A spokesman for the commission said: "While the post is a new one, it will not incur any additional cost to the commission as two employees who resigned earlier this year have not been replaced."
He said Mr Holmes would advise the commission on how best to interact with officials, politicians, the media and representative bodies within the Bailiwick.
Mr Holmes is also due to work on "risk-based supervision processes, particularly internal quality assurance panels" inside the commission.
He has been a consultant for the Education Department since June, a contract which will finish this month, and will take up the new role at the commission in September.