Guernsey Manor Hotel care home plans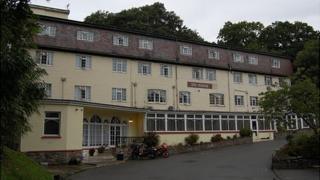 A Guernsey hotel could be turned into a 40-bedroom care home for the elderly, if plans are approved.
The Manor Hotel, near Petit Bot in the Forest, opened in the 1930s and became a lodging house in the 1990s.
Guernsey Building Developments, which bought the site in 1987, has submitted the care home plans to the States.
Denise Bishop, who is the current tenant with her husband, welcomed the plans and said fixing the building's problems were too costly for them.
She said: "We knew these plans were on the cards.
"There are people over here who are workers who need accommodation, but there's also a lot of elderly people who need proper accommodation and this site would be fantastic for them."
In the planning application, George Shields, a local estate agent, said the building did not comply with current regulations and could no longer operate successfully or affordably as a hotel.
Keith Bienvenu, who runs Forest Stores, which supplied the hotel during its early years, said during the 1960s the hotel was regarded as one of the best in the island, but it simply did not adapt with the times.