Guernsey Beau Sejour creche trial held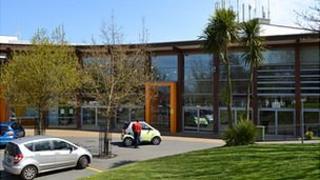 A creche under threat of closure could be saved if a trial scheme proves popular with users.
Plans to close the loss-making facility at Beau Sejour Leisure Centre were announced in May by Guernsey's Culture and Leisure Department.
Following an outcry from users a pre-pay booking system will be trialled from September until Christmas.
A department spokesman said its success or failure would help decide the future of the child care facility.
Under the trial the creche would be booked and paid for one month in advance to allow staff cover to be planned.
Anyone signing up to a new creche membership scheme would get 10 one-hour sessions at £5.50 each, while the normal rate will be £7 an hour.
Jane Lavin, a creche user who has worked with the States on the trial, said: "The sole public creche facility on the island is a valuable front line service for parents of young children wishing to live a healthy lifestyle."
She said while it would increase the costs for users it was a more flexible and convenient way of funding the facility.
Ms Lavin said: "We have also made suggestions on how the service can be better promoted to new parents to ensure its long term future."
The creche made a loss of £36,000 in 2012 while the leisure centre as a whole made a loss of £276,000, a big fall from the loss of £552,000 it made in 2011.