Guernsey civil service roles could be for fixed periods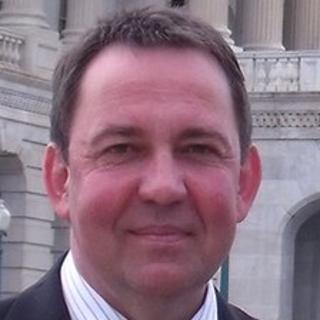 Guernsey's senior civil service roles may in future be offered on the basis of fixed-term contracts.
Chief Minister Peter Harwood told States members earlier the Policy Council was "already actively considering shorter term contracts".
His comments came in answer to a question from Deputy Mike Hadley, which was prompted by a number of vacancies.
Guernsey's chief executive and deputy chief executive roles will become vacant in the next 10 months.
In addition, the Health and Social Services Department has no permanent chief officer after Mark Cooke's contract was ended.
Social Security's chief officer Malcolm Nutley has taken over his responsibilities on a temporary basis.
'No consultation'
Deputy Harwood confirmed the deputy chief executive post would be restyled as the chief officer of the Policy Council and would be advertised internally.
The process for choosing Mike Brown's successor as chief executive has yet to be decided, as the body that appointed him in 1993 no longer exists.
"We do not have a defined process at present but the Policy Council, as States employer, will be determining that shortly," Deputy Harwood said.
He also confirmed there would be no formal consultation of States members on this process.
It was announced earlier this month that Mr Brown would step down in April next year and his deputy Nigel Lewis would leave his post in October.
Ed Freestone, the president of the Association of Guernsey Civil Servants, said he was not opposed to short term contracts in principle but warned they could be expensive.
He said in filling these roles, the States would want to bring in the top candidates and limiting the contract in this way would "make the package less attractive".
He said this could mean the taxpayer "paying a hell of a premium".