Alderney Electricity: Expensive power cannot be reduced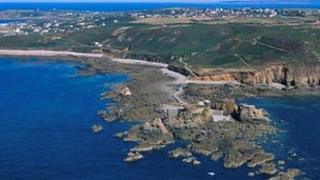 People in Alderney have been told that little can be done at the moment to reduce the cost of electricity by the chairman of Alderney Electricity.
At a packed meeting at the Island Hall, Mike Richards said it produced "the most expensive electricity in the world".
He also said there was no short-term answer to reducing generation costs.
He said tidal power would eventually result in a better deal for consumers but that would take time.
Mr Richards said the only immediate solution to reducing costs would be to encourage more businesses into the island.
People were also told that if homeowners invested in their own renewable energy devices, like small wind turbines or solar panels, there was no way of feeding the excess power into the Alderney grid.
Alderney Electricity said it was working on a 10-year programme to upgrade electricity substations and power cables.
The current price of electricity in Alderney is 24.93p per unit. In Jersey the standard rate is 13.05p per unit and in Guernsey it is 17.68p per unit.