Alderney St Anne's Church repairs may go ahead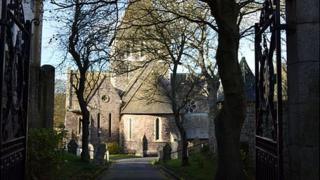 Repairs to the roof of Alderney St Anne's Church may go ahead after two years trying to find a contractor.
Water is damaging the 19th Century church.
In April the States opened tenders to companies outside the island after contracts were not signed with local companies in 2011 and 2012.
The General Services Committee has asked the States to approve a budget of £317,000.
Chairman Louis Jean said in his proposal: "St Anne's Church is a significant historic building on Alderney.
"Elements of it are failing resulting in ingress of water mainly through the roof and edge details of the eastern chapel roofs and the tower.
"This water is causing internal damage and will damage the timber roof structure if unresolved."