Guernsey Post reports small profit following job cuts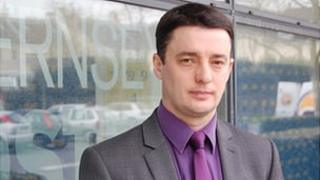 Guernsey Post has reported a profit of £0.7m for the year ending 31 March, despite a drop in revenue of £19m.
The removal of Low Value Consignment Relief by the UK Treasury in 2011 has caused the company's bulk mail volumes to drop by 78%.
The number of full-time posts have been reduced from 253 to 222, reducing staff costs by £1.3m.
Chief executive Boley Smillie said an increase in online shopping had helped the company.
"We have seen growth in packets and parcels of 13% in the last year alone," he said.
In its annual report for 2013 the company announced it intended to return £3.5m to its sole shareholder, the island's Treasury and Resources Department.
This followed "another review of the company's asset portfolio and capital requirements" which showed it had "more capital than it needs".
However, Chairman Dudley Jehan warned that Guernsey Post's final salary pension scheme would need further reform.
Mr Smillie paid tribute to staff for having made an overall profit possible, saying "employees should feel immensely proud".