Guernsey civil servant re-employed after fraud case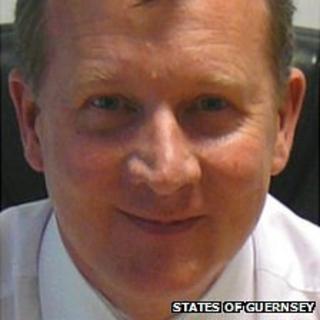 A civil servant who quit after a £2.6m fraud case at the States of Guernsey, has been re-employed as a consultant.
Ex-Treasury and Resources Chief Officer Dale Holmes, resigned after a company posing as a contractor defrauded the States, last year.
Mr Holmes has now been employed by Guernsey's Education Department to help launch a new schools management scheme.
A spokesman said he was not an employee, but the department was delighted to have him.
Last July, £2.6m was given to conmen who posed as the major contractor, Lagan Construction, on the £80m airport project.
Payment error
It prompted an internal investigation and a criminal inquiry by police in Guernsey and the UK, which is still ongoing.
Earlier this year, raids were carried out on a number of properties in the UK and a man was arrested and released on police bail. So far about £300,000 has been recouped.
Mr Holmes resigned from his role at the end of July last year as a result of the payment error after 34 years as a civil servant.
The Education Department said Mr Holmes was working under a contract for services to provide assistance in developing the Local Management of Schools project.
It said it was delighted to have secured Mr Holmes' services for the scheme.