Guernsey garage could be new Les Bourgs charity shop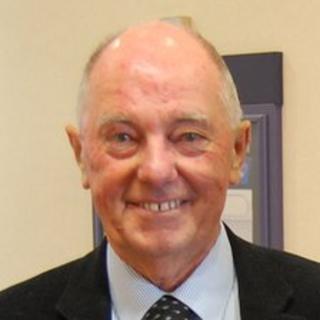 Guernsey's Les Bourgs Hospice wants to turn a car showroom in St Martins into its new charity shop.
The charity hopes to lease the car showroom behind St Martins garage from Comprop Ltd.
It has applied to Guernsey's Environment Department to rezone the garage in St Martins from industrial to retail use.
Jack Honeybill, chairman of the Friends of Les Bourgs Hospice, said the charity had outgrown its Mont Arrive shop.
He said the new site would provide the space and light needed.
He said: "Our store at Mont Arrive you cannot swing a cat round, and we've got about 10 parking spaces which really are not manageable with the numbers of people who like to go to the store.
"We have hassle for the neighbours so we really want something which enables us to be more professional in our way forward and this is perfect."