Guernsey's Viaer Marchi organisers have heavy rain plan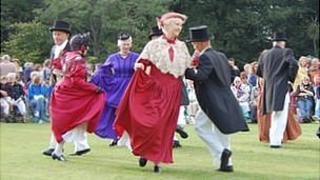 The 2013 Viaer Marchi will take place "come rain or shine", the National Trust of Guernsey president has said.
The event, which raises money for the trust, was cancelled in 2012 due to heavy rain, which waterlogged the Saumarez Park venue.
Martin Ozanne said if rain caused problems again the event would move to the tarmac area in the park.
The festival, which includes traditional dancing, food and drink, is due to take place on 1 July.
Mr Ozanne said: "We were very disappointed last year when at the last moment we had to cancel the Viaer Marchi because of the torrential weather and the fact that the area it takes part in was flooded."
He said if it does have to be held on the tarmac they would aim to create something similar to a French street market.
The 2011 event raised more than £30,000 for the trust, which aims to preserve the island's historic buildings, heritage and natural beauty.