Guernsey Ports Master Plan is published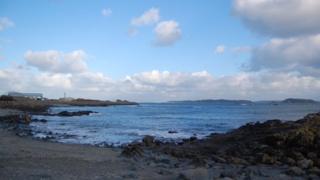 A new deep water berth, better facilities for commercial fishermen and more space for freight are the three priorities of Guernsey's new Ports Master Plan.
The plan sets out the future development of St Peter Port and St Sampson's harbours over 25 years.
Safeguarding their existing lifeline operations was the key priority, the Public Services Department said.
Proposals to regenerate harbour areas were also included, it added.
'Keeping trade moving'
The plan said nearly 300,000 tonnes of cargo arrived or left Guernsey in 2011 and that "keeping this trade moving, safely and efficiently, remains the key priority for Guernsey Harbours".
The report had been produced after consultation with key stakeholders, port users and the public.
A key strategic priority was the development of a new deep water berth at St Sampson's, and Longue Hougue would be the best location, the report said.
Building such a berth would address issues of securing fuel imports, as the depth and tides at St Sampson's restricts the type of vessel currently used, it added.
Other key priorities include providing additional space for commercial freight operations at St Peter Port.
Extra space would address overcrowding and ensure compliance with international security requirements, the plan said.
Proposed improvements to the existing fisherman's quay at Castle Emplacement would see the refurbishment or replacement of the existing 25-years-old structure.
The plan also includes proposals to regenerate areas near harbours, including revitalising the Bridge area, the department said.
Organisations including the Commercial Port Users Group have called for harbours to be improved for several years, saying changes were "essential for the sustainability of the island".