Guernsey finance industry hearing could be held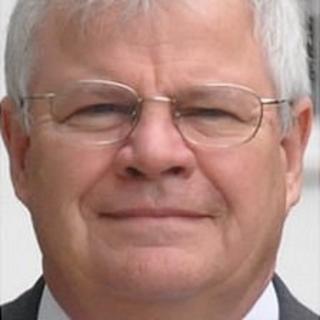 Guernsey's Scrutiny Committee could question politicians in a public hearing for the first time.
It has launched a review, including a public consultation, looking at the policies and accountability of the Guernsey Financial Services Commission.
Chairman Paul Arditti said a hearing could be held if the review's findings left questions for the government.
The commission is responsible for regulating the Bailiwick's finance sector on behalf of the States.
The review aims to clarify and assess the arrangements in place in the relationship between the States and the GFSC, how financial regulation policy is developed and implemented and how the performance of the GFSC in regulating the financial services sector is measured.
Mr Arditti said in the review so far concerns had been raised that the level of regulation was "an unnecessary burden".
'More teeth'
He said there were also concerns the GFSC set its own priorities and that there was a need for further training of commission staff to ensure full knowledge of the areas they regulated.
A commission spokesman said it would not pre-empt the work of the Scrutiny Committee by commenting.
The public consultation is due to close on 1 February.
Mr Arditti said the idea of holding a public hearing was an example of the committee toughening up its role.
Made up of nine politicians, the committee set up in 2004 as part of a restructuring of the island's government.
Mr Arditti said: "It's no criticism of the previous Scrutiny Committees, it is dependent upon its masters - the assembly.
"If the assembly are clear they want scrutiny with more teeth and they are - then it's much easier for scrutiny to have a bite."