Sark government 'should do more to preserve jobs'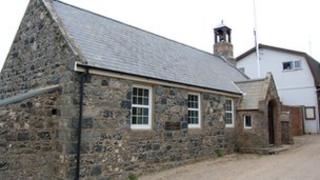 More needs to be done to provide year round jobs in Sark, according to the managing director of Sark Estate Management.
Kevin Delaney said Chief Pleas needed to do more to stimulate the economy.
Conseiller Charles Maitland, from the Chief Pleas, said Sark was just coming out of a three-year building boom.
He said: "We are getting back to a more traditional situation, you can't abolish the downturn that happens every winter."
There are about 600 people living on Sark.
Over the past year one of the largest employers, Sark Estate Management, went from employing about 140 people to just 30.
Customs post
Mr Delaney said: "We are going through a process of losing 40 jobs on the island, that is 40 on top of 70 we lost at the end of 2012 season.
"Where we find ourselves now is from a company that could have provided 140 year round jobs for people across a diverse number of industries, we now go down to 30 jobs."
Mr Delaney said the company had to operate like a normal business and needed to make money.
He said: "It would be immoral to keep a large workforce and pay them with nothing to do."
He claimed the Chief Pleas could do more to stimulate the economy by introducing a customs post to attract visitors from France year round.
"The French coast there is extraordinary tidal, I can't imagine people coming in the winter at all," he said.
"Our temporary chief secretary is working on an economic strategy for Sark and we are working on a strategy that has yet to be approved by Chief Pleas."