Guernsey social housing development is completed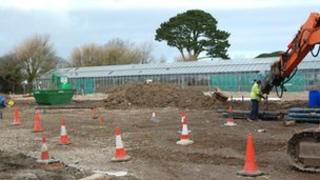 The construction of 24 social housing apartments in Guernsey's St Martin's parish has been completed.
The development at Clos Barbier was built on rural land next to an existing social housing estate.
The flats were designed for older people, with a number aimed at people with mobility and wheelchair needs.
Deputy Dave Jones, Housing Minister, said: "These properties ticked all of the boxes in terms of meeting the needs of tenants as they get older."
The development was planned jointly between the Housing Department and the Guernsey Housing Association.
When work began in January last year, it was estimated the scheme would be completed by January 2013, with a budget of £4m.
Each ground-floor apartment was planned with access to a garden and patio, while the first-floor properties were built with a roof terrace.