New system safeguards Guernsey's exhibits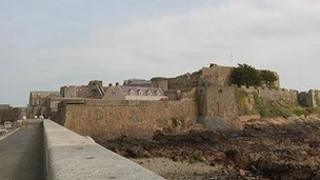 The condition of some of Guernsey's rarest artefacts has been safeguarded by a new humidity system.
Guernsey's Maritime Museum said the fluctuating humidity levels in the building at Castle Cornet was causing damage to items on show.
A process known as "conservation heating" will now be used to keep the humidity at a constant level in the 250-year-old building.
The museum said the new system would ensure the displays were protected.
The museum includes a display about the Gallo-Roman wreck recovered from the nearby harbour mouth in 1985.