Temporary plans for Guernsey adult respite care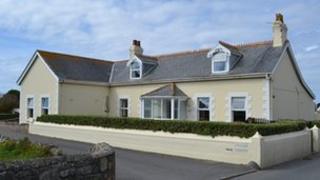 There are temporary plans to provide respite care for adults in Guernsey.
It was announced in September that the current centre, the Croft, would only be offering respite care to under 18s from 1 January.
Health and Social Services said it would continue to be used for people in their early 20s.
But older adults with disabilities will stay at the King Edward VII hospital in a specially-converted ward, until a more permanent solution can be found.
Mark Cooke, chief officer of Heath and Social Services, said the department would do all it could to ensure services are available for people.
He said: "It may not be that we use the Croft for respite care for adults, but if we absolutely need to we'll make that provision.
"We are not going to shut off services blindly without taking into account people's needs and we will make sure it is handled sensitively.
"We will work with service users to make sure that services are provided during the interim period."