Guernsey Sir Isaac Brock statue may be built by 2014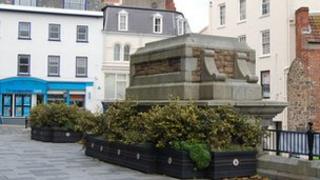 A statue of Maj Gen Sir Isaac Brock could be built in Guernsey by October 2014, according to his descendant.
Oliver Brock said he hoped it would be in place before events to mark 200 years since the end of the War of 1812.
Gen Brock, dubbed the Hero of Upper Canada, died in 1812 leading a British, Canadian and First Nation army to victory over an invading American army.
This year commemorations were held in Canada and his home island to mark the 200th anniversary of his death.
Mr Brock said he was working with the other members of the Brock Memorial Foundation and States departments to get permission for the statue and raise the necessary funds.