Guernsey Gabriel's shops developer aims to revitalise area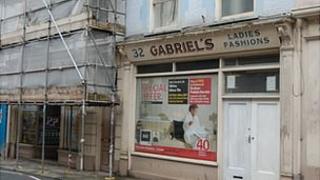 The redevelopment of the former Gabriel's shops in St Peter Port will hopefully revitalise the area, one of the developers says.
The six shops in Fountain Street closed in 2007 and were unused until 2010 when work started to turn them into a mix of housing and shops.
Mack Gallienne said the buildings' character was being kept.
He said he hoped the mix of retail and housing will encourage people back into the area off the main high street.