Guernsey WWII heroine to be honoured with blue plaque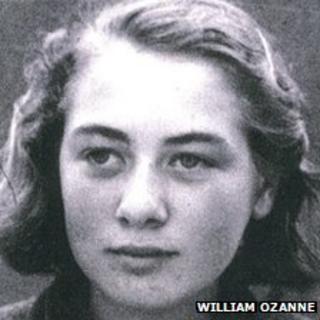 Marie Ozanne, a Guernsey woman who stood up to the German forces occupying the island during World War II, is to be honoured with a blue plaque.
She refused to accept the ban placed on the Salvation Army, of which she was a member and protested against the Germans' treatment of slave labourers.
After a term of imprisonment, Miss Ozanne died in 1943 from peritonitis.
She will become the first woman to be remembered in the island with a blue plaque, which will be unveiled in 2013.
'Moral example'
Dr Jason Monaghan, the director of Guernsey Museums, said she had shown extraordinary courage.
He told BBC Guernsey: "It was quite rare, in occupied Europe, for people to very publicly stand up against the occupiers... and say 'Look - the things you're doing to the Jews and the slave labourers is wrong, morally'.
"It's the moral example that really stands out."
Dr Monaghan argued the type of resistance shown by Marie Ozanne was as forceful as could have been achieved under the circumstances of the occupation.
"We've got no forests. We've got no mountains. There's nowhere to hide if the Germans come looking for you and of course there was one German for every two islanders," he said.
The plaque will be unveiled in February at her family home on Le Dehus Lane in the parish of the Vale.
Bill Ozanne, her nephew, told BBC Guernsey she "felt it her personal vocation to make peaceful protest and to declaim against the inhumanity of the regime".
"This she did by cycling from St Sampson to St Peter Port and reading from the Bible and preaching openly in the market," he said.
"She also made personal protest against the summary closing down of the Salvation Army in the island, though she continued to lead prayer meetings for her community in the other chapels nearby."
Highest honour
The occupying German forces closed the charity down six months after arriving in the island in June, 1940.
John Mahy, from the Salvation Army, said: "They banned them from meeting, mainly because of the uniforms and the band. The only army in Guernsey was the German army."
Miss Ozanne reached the rank of major within the Salvation Army, which recognised her life and work posthumously in 1947 by awarding her their highest honour - the Order of the Founder.
The plaque will be the first to be erected in Guernsey in honour of someone whose work was not in the arts.