Guernsey deputy: 'Tweeting leads to bickering politicians'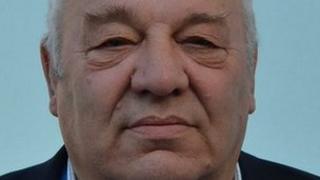 The use of social media has caused bickering and arguments between States members, a Guernsey deputy said.
About half of Guernsey's 45 deputies currently use Twitter professionally and personally.
Deputy Barry Paint said he would not use it because it encouraged people to be rude to each other.
Castel deputy Darren Duquemin disagreed, he said social media was a useful tool for politicians to engage with their constituents.
Simon English, a social media specialist from Crowd Media, said social media is an important way for younger people to engage with politicians.
He said: "The recent elections have shown Twitter was instrumental in allowing younger people interested in politics to have an accessible debate."
'Too much communication'
Deputy Paint said he was available on telephone, mobile and email so people could get hold of him easily without needing to use Twitter.
He said: "I think you can have too much communication, the majority don't use it, it is the same people who use it all the time.
"The real problem we've got is, I've seen on a lot of these sites that people are rude towards deputies and other people and I'm not going to put up with that."
Deputy Duquemin said he found using Twitter a useful way to engage and reach a wider audience.
He said: "It is powerful, the Prime Minister has his own Twitter account, he has about 2.5m followers which is more than the broadsheet newspapers circulation combined."