Guernsey museums heritage pass aimed at islanders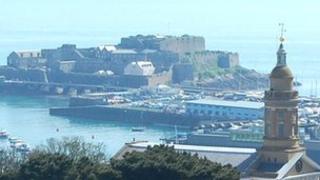 A Discovery Pass is being launched to encourage islanders to take an interest in Guernsey's heritage sites, the director of museums has said.
The 12-month pass costs £15 for unlimited access to Castle Cornet, Fort Grey and the Guernsey Museum at Candie.
Dr Jason Monaghan said currently the majority of visitors were tourists.
He said by making it easier for islanders to visit the sites more often it may lead to more use of the cafes at the castle and the museum.
Dr Monaghan said the lack of local visitors was "a problem for most museums".
He said: "40 to 50% of the population never think about going to the museum at all.
"A lot of the rest of the population go once, they might go to museums when they're on holiday but they don't go to the local museum."